Commercial Construction Loans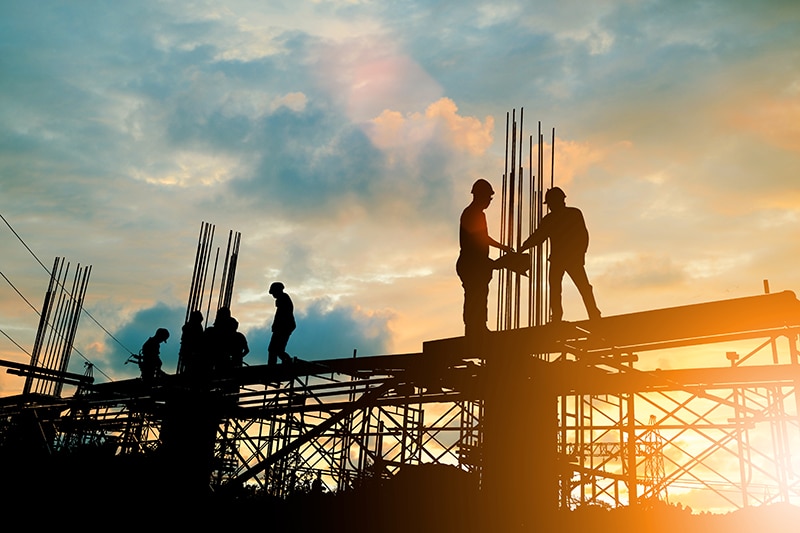 Financing Commercial Construction Loans
Offering short-term commercial building construction loans
Cetan Funds provides construction loans secured by commercial property to real estate investors, property developers, and businesses in almost every industry. We have financed construction projects for a variety of property types, including retail, office, hospitality, multi-family, manufacturing, industrial, and more. Our commercial construction bridge loans usually have loan terms of 6-18 months, and finance up to 90-95% of the project costs and up to 70-75% of the as-complete or as-stabilized value. Commercial construction loan rates may vary, and short-term commercial construction financing is different from long-term financing provided by larger institutions. Cetan Funds commercial construction bridge loan rates typically range from 10-12%, which is only charged on the outstanding balance, not on the full commitment. 
Commercial construction loans financed by Cetan Funds have been used to help businesses grow and allow commercial real estate investors to realize a return on their investment. The only business type we do not work with is the cannabis industry. Properties for which companies and developers have obtained commercial construction financing include apartment buildings, mixed-use and special-use buildings, office space, manufacturing plants, warehouses, industrial space, storage facilities, retail storefronts, hotels, motels and vacation rentals, and more. 
Receiving a loan for construction to improve commercial property can be a long and challenging process when seeking financing from a traditional lender. Here at Cetan Funds, we work to understand your project and help you realize the potential of your commercial real estate investment with efficient, flexible, short-term financing. From there, you can achieve your investment goals by selling  or refinancing and holding the property.
Do you need a short-term loan for construction on commercial property? Tell us about your project!
Obtaining Commercial Construction Loans with Cetan Funds
Learn what it's like to work with our team, from the underwriting to construction draws
Cetan Funds is a private equity fund providing hard money loans for commercial construction projects throughout Oregon. We manage every aspect of the lending process in-house. This means that we can quickly and flexibly fund your construction project and put you on the path to success as fast as possible.
When you obtain a construction loan on a commercial building from Cetan Funds, your project gets personalized attention from our team. We provide free consultations, rapid underwriting, and funding within a week or so of your commercial construction loan approval. The help that we offer doesn't stop there.
Your loan officer will work with you through the entire construction process, managing construction loan disbursements and helping you stick to your commercial construction timelines and achieve your goals. We also understand that not every construction project goes off without a hitch. The Cetan Funds team collaborates with you every step of the way to help support the successful project completion. 
Part of this collaboration is our management of commercial construction draws. You will work directly with your loan officer to get rapid disbursement of construction draws throughout the project, ensuring that everything moves forward on schedule. 
We are transparent with our borrowers every step of the way. Our goal is to help you grow your business and build wealth through real estate, and we have helped countless commercial real estate investors, developers, and business owners over the years. We are most proud of the fact that many of our borrowers come back to us again when they need a short-term loan for a new project. 
Obtaining hard money loans from Cetan Funds is more than just a transaction; it is a partnership.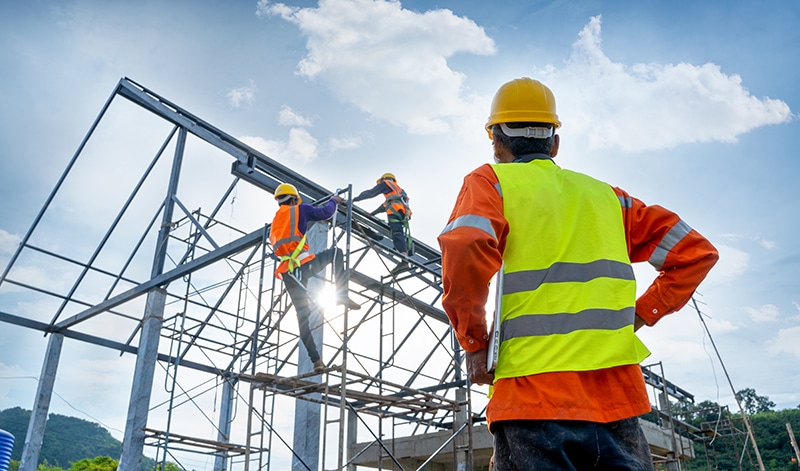 Does Cetan Funds sound like a good match for your commercial construction loan?
Leverage the Cetan Advantage
We are a local family-owned, Oregon company. Find out how this gives you an advantage when obtaining a short-term commercial construction loan
When you work with Cetan Funds, you are working with a family-owned Oregon business with over 60 years of combined experience in lending and property development. We have spent years building local relationships with real estate investors, local business owners, and builders so that we can provide them with a commercial loan that fits their needs. Our company was built on the idea of the Cetan Advantage. This has 5 fundamental tenets:
We have over 60 years of experience in lending and real estate development in Oregon. Not only does this expertise help us provide the right commercial construction financing option for your project, but it also means we can provide the help you need during any challenges you encounter. 
Unlike large lenders, Cetan Funds is collaborative and personalized. We know you and your project inside and out – and our goal is to help you complete your commercial construction project through thick and thin. We hope you will build a relationship with us during this venture and come to us with future growth and commercial real estate development funding opportunities.
Because we manage our own fund and handle everything in-house, we can provide efficient and rapid short-term loans for commercial construction property. This enables you to snap up opportunities quickly and speedily achieve a return on your investment. 
We tailor your bridge loan to fit your needs. As you move through the commercial construction process, we will stay in touch and remain flexible to help you accomplish your investment objectives.
When you work with Cetan Funds, you work with a group that values transparency and fairness. We are here to help you build wealth through commercial real estate – and we will have your back every step of the way.
CONTACT US
Start your inquiry by filling out our contact form or call us directly at (458) 215-3200.