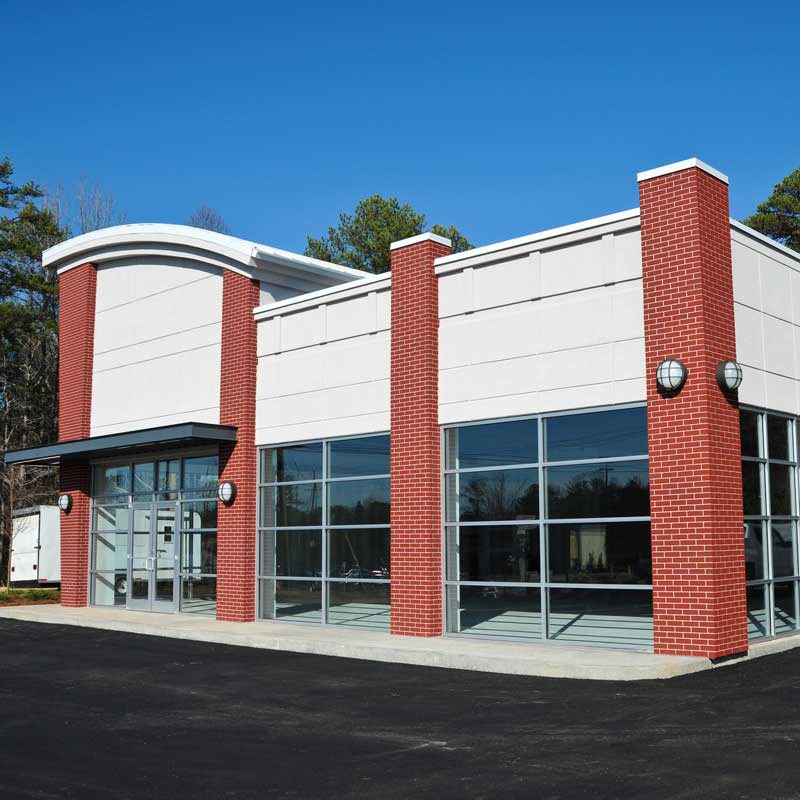 OREGON PRIVATE LENDERS
Cetan Funds is the premier private lender in Oregon that enables small businesses, home builders, commercial contractors, residential investors, and boutique developers to finance real estate projects quickly and flexibly. We take a common sense, personalized approach to lending that we call the Cetan Advantage. 
Leverage our years of experience in the real estate lending industry to gain the knowledge and information you need to succeed with your project. When you work with Cetan Funds, you work with a team of Oregon private lenders that want you to succeed. We provide free consultations, free project and property evaluation and will help you calculate the rate of return or profit margin on potential opportunities. 
Our goal is to work with you on many projects in the years to come. That is why each project gets individualized attention and tailored lending options. Scroll down to learn more about the Cetan Advantage and our lending process, or contact us to provide information about your project.
EXPERIENCED PRIVATE LENDERS IN OREGON
We invite borrower collaboration. Together, we design a loan solution that is right for the situation. We bring our extensive local market experience in lending and real estate development to our decisions. We work fast – once approved, borrowers typically receive funds within 7 days.
A Cetan Funds loan is a relationship and not just a one-way business transaction. Once funded, you can always contact one of our founders for advice, to discuss new opportunities, or to help solve unexpected challenges. 
Our goal is to provide you with the help you need to complete your project. With over 60 years of combined experience in lending and real estate development, we are confident we can help you reach your project goals and achieve a successful outcome. When our borrowers succeed, we succeed. You can count on us to be there when you need it the most.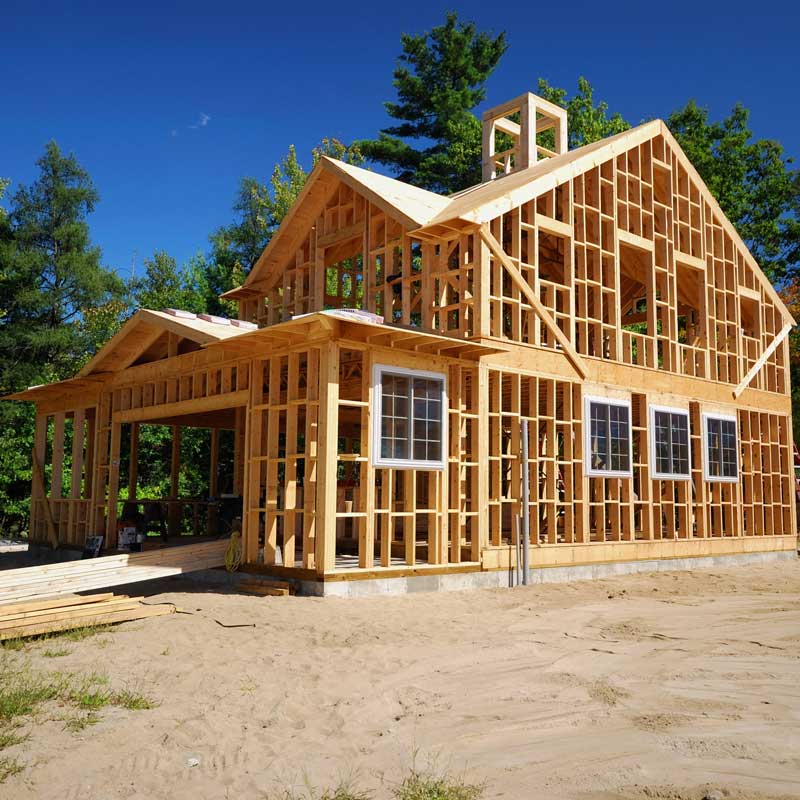 THE CETAN ADVANTAGE
The Cetan Advantage is what makes us stand out from all other Oregon private lenders. We adhere to the following principles to ensure a positive experience for our clients:
Leverage our 60+ years of lending and real estate development experience in Oregon to shape the right loan for you and get the help you need when you need it if your project hits a snag.
Build a relationship with us. We're ready to be your long-term funding partner and help you with multiple projects. Count on us to be your creative and responsive private money lenders.
Fast, in-house valuations. Get an underwriting answer in 2 – 4 days and fund it quickly — often as fast as 7 days. We value prompt response times and get you the answers you need as quickly as possible.
Receive a loan tailored to your needs. We know that projects change, so we adapt and provide loan terms that fit your situation.
We're with you every step of the way to ensure mutual success. We operate with a culture of transparency and fairness. We'll always have your back.
Recently Funded Projects
Real success stories from recent projects funded by Cetan Funds.
PRIVATE LOAN PROGRAMS
Loans are short-term and designed to give borrowers the ability to achieve their financial goals. They are ideal for real estate investments or interim financing for longer-term investments. Rates typically range from 10 – 12%, loan fees of 3 – 4%, and terms of 6 – 36 months. Extensions are usually available. All loans are for investment or business purposes, secured by residential and commercial property.
We are creative and flexible in our loan proposals. We are fair – only charging interest on the outstanding balance or draw schedule. This saves borrowers money, as many other Oregon private lenders charge on the full loan commitment from day one of the project. We also service our loans, and borrowers work directly with their loan officer from start to finish as we're vested in their success. For example, we monitor construction and project progress ourselves. You won't find multiple departments, third-party inspectors, or hidden fees at Cetan. 
Review our loan programs below and contact us today using our contact forms. That will tell us the basics of what you want to do. We will reach out to you to see how we can help.
What is a Private or Hard Money Loan?
Private and hard money loans come in many variations, but most are short-term loans provided by an investor or group of investors when conventional financing is unattainable or undesirable.
Most private lenders and hard money lenders, like Cetan Funds, finance projects like fix and flip rehabs, rental properties, commercial bridge loans, land development, and many other unusual or unconventional properties and projects. A private or hard money loan can help real estate investors, developers, builders, and small businesses grow their portfolios and businesses faster than they could on their own.
Here at Cetan Funds, we empower people to build wealth through real estate.
Where Does the Money You Lend Come From?
Cetan Funds offers a pooled private equity fund of investments from accredited investors. This fund is called Cetan Income Fund and serves as the primary source of capital for the loans that Cetan Funds originates.
Rather than matching individual investors to individual loans, or borrowing capital from banks or Wall Street as many hard money lenders do, at Cetan Funds, we manage our own pooled fund. The investors own shares in the fund limited liability company and the principals of Cetan Funds manage the portfolio. All loans are serviced by Cetan Funds. To learn more about the advantages of this structure, please contact us.
What Types of Loans Does Cetan Funds Finance?
We can lend on most commercial and residential property in Oregon if it is used for business or investment purposes. We provide short-term financing for bare land, land development, new construction, rehabs, and residential and commercial bridge loans.
Do You Lend on Primary or Secondary Residences?
No. We can only lend for business or investment purposes and do not lend on owner-occupied residential properties.
Where Do You Lend?
We lend exclusively in Oregon because we know the market well and are committed to growing the state. We lend primarily in Western, Southern and Central Oregon.
Do You Only Look at the Property/Collateral?
While we are primarily a "collateral-based lender," we do not solely look at the property/collateral. In our experience, who you lend to is just as important as what you lend on. 
We strive to build long-term relationships with our borrowers, and we cannot achieve that if we focus solely on their real estate. So, we also take into consideration character, capacity, capital, and other conditions. 
Weighing these important factors, which are often overlooked by other private and hard money lenders, helps us accurately measure risks for both our borrowers and our investors while allowing us to offer better all-around results for our clients.
Do You Have Minimum or Maximum Loan Sizes?
Yes. Our current loan minimum is $50,000 and our current loan maximum is $3,000,000.
How Long Are Your Loans?
We offer loans as short as 6 months and as long as 36 months. Plus, we build in automatic extensions to every loan to ensure borrowers have time to deal with unexpected events and circumstances.
What Are Your Application and Underwriting Requirements?
Cetan Funds loans are customized to fit each specific scenario. Therefore, application and underwriting requirements can often vary depending on the situation. Typically, we require the following:
For Applications:
Cetan Funds Business Loan Application (provided by your loan officer)

Personal financial statements for all loan guarantors (form provided)

Property/project description

Summary of construction or investment experience (if applicable)
For Underwriting:
2 years of tax returns for all loan guarantors (or 3-6 months of bank statements in select situations)

Project/property-specific documentation (such as purchase/sale agreements, lease agreements, business financials, etc.)

Detailed rehab or construction plans and budgets (if applicable) 
Please contact us for more information on the application and underwriting requirements for your specific scenario. 
How Fast Can I Get a Loan Decision?
Underwriting decisions are made as quickly as 1-2 business days.
Can I Get Pre-Approved?
Yes, many of our borrowers get pre-approved first. This process takes 1-2 days. Once pre-approved, we can issue pre-approval letters, fund guarantee statements, and proof of funds letters to help investors get properties under contract. Please contact us for more information.
How Fast Can You Fund and Close a Loan?
What is Your Minimum Down Payment?
Requirements vary depending on the project. Typically, we require at least 10% of the project costs as cash down or existing equity from the borrower. For more information or for a quote on your specific scenario, please contact us.
What Are Your Interest Rates?
Rates vary depending on the project. Typically, annual interest rates are 10-12%. Interest is only charged on the outstanding balance or draw schedule. Therefore, interest is not charged on construction or rehab funds until they are drawn. So, for most of our short-term construction and rehab loans, borrowers actually incur far less than 10-12% in interest expense. For more information, please contact us.
What Are Your Loan Fees?
Origination fees vary depending on the project. Typically, origination fees are 3-4% of the loan amount. We also charge a $995 administrative fee at closing.
Can I Live in the Property While I Have This Loan?
Unfortunately, no. Our borrowers cannot live in the residential properties we finance for them. 
The only exception is in very specific commercial loan scenarios. If you wish to get a loan on a property you would like to live in now, or in the future, please contact us so we can help you find a lender for that. We are happy to help.
Can I Pay Off My Loan Early?
Yes. For more information on our prepayment terms on your specific project, please contact us.
Do You Fund Rehab and Construction Loans?
Yes, this is one of our specialties. Please contact us to discuss your project.
On Rehab or Construction Loans, Do You Charge Interest on the Full Loan Commitment?
No. Interest is only charged on the outstanding balance or draw schedule.
How Do Construction Draws Work With Your Loans?
Construction draws are typically disbursed for work completed, materials purchased, or subcontractor invoices ready to be paid. Borrowers work directly with their loan officer, their main point of contact from start to finish on the project, to submit draw requests up to twice per month. 
We do not charge fees for construction draws. Draw requests include a breakdown of the items awaiting reimbursement or payment, evidence showing the completed work or materials on site, and copies of subcontractor invoices or receipts over $2,500-5,000. Draws are typically processed in 24-48 hours.
Do You Fund Loans on Bare Land?
Yes, we provide bare land loans. Each situation is different. Please contact us for details.
Do You Finance Mobile or Manufactured Homes?
If the home is considered real property, is deeded with the underlying land, and is affixed to a permanent foundation, then yes.