CETAN INCOME FUND
Since inception in March 2017, Cetan Income Fund has been offering attractive risk adjusted returns for accredited investors through Cetan Funds' short-term loans secured by Oregon real estate.
WHY INVEST IN CETAN INCOME FUND?
Deep Local Market Knowledge
The Principals — Mary Merriman, Steven Yett and David Yett — have over 60 years of combined lending and real estate development experience in Oregon. The team brings regional and community banking leadership experience, as well as strong development performance and relationship management. Each knows the region and market well and is uniquely qualified to vet potential loans and manage the fund.
Excellent Risk Management
Unlike hard money lenders, the fund is positioned as a private relationship lender and forms strong partnerships with both borrowers and investors. Credit risk is mitigated through a conservative approach to lending with disciplined due diligence of borrowers and underlying assets.
Real Estate Secured Loans
Cetan Funds loans are secured by a deed of trust on the borrower's real estate, most often in the first position. Portfolio risk is reduced
by maintaining a diversified mix of loans with only short term maturities typically resulting in asset turnover of less than a year.
Strong Regional Economic Trends
Our investment strategy benefits from strong regional fundamentals, driven by limited housing stock, strong in-migration, and strong local economic growth rates.
Successful Track Record
Cetan Income Fund has consistently delivered 8-10% returns to investors due to management's expertise and strategy. The Fund return has been 9.40% since inception and the annual return in 2018 was 9.45%.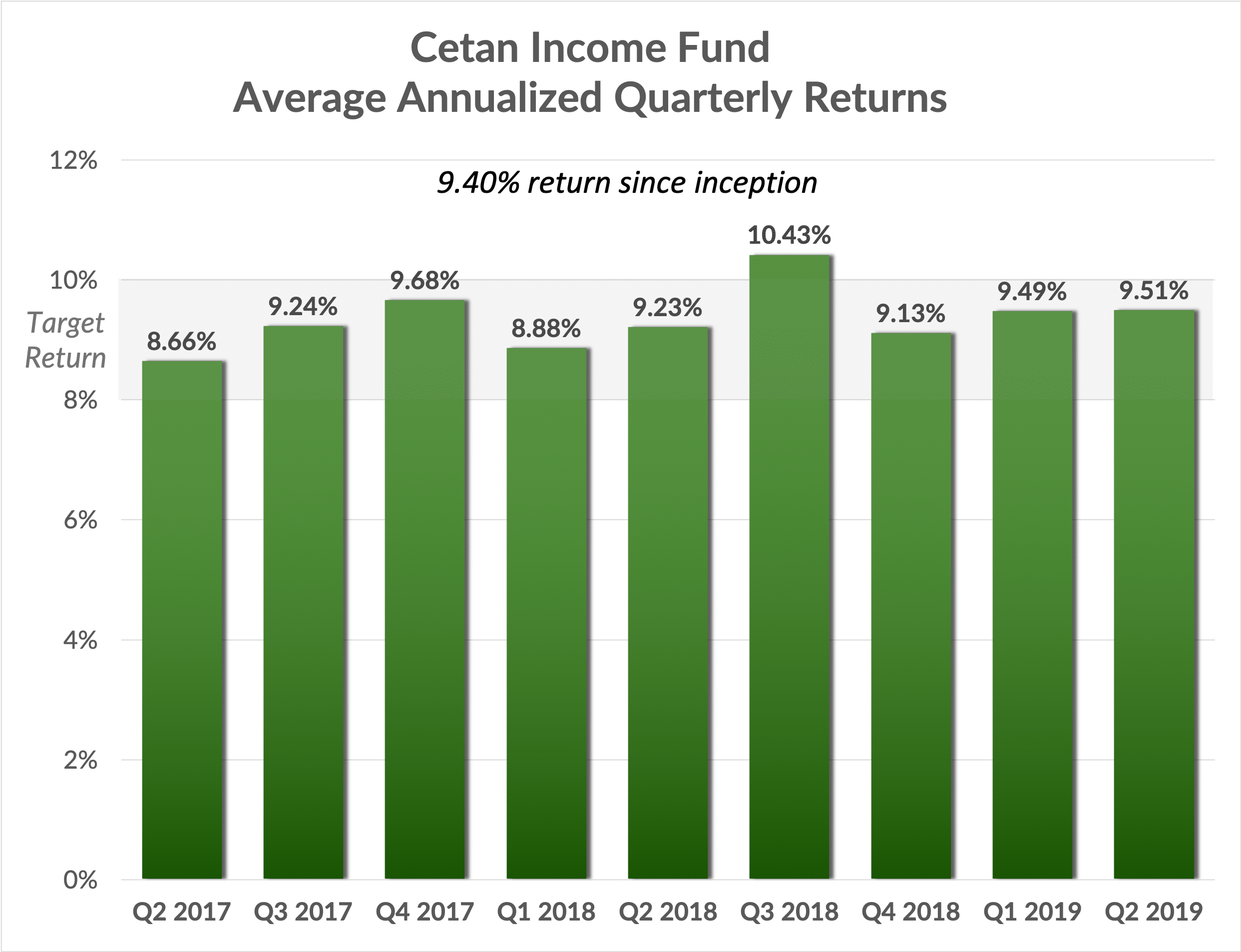 Membership Units
Investors seeking the maximum rate of return may purchase subscription units
Secured Notes
Investors seeking fixed-rate superior returns may invest as Note Holders
To contact Investor Relations and receive a copy of the Private Placement Memorandum complete the online Investor Inquiry form
Recently Funded Projects
Real success stories from recent projects funded by Cetan Funds.
OREGON REAL ESTATE MARKET:
POSITIVE LONG-TERM TRENDS
Disruptive growth and in-migration have made Oregon one of the most prolific economies in the nation, with state-wide GDP surging past 4 percent in recent years1.  The influx of new residents has fueled demand for housing in a market strained by limited inventory.  Area home values have appreciated dramatically as a result.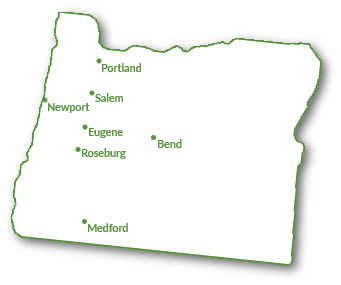 Strong Fundamentals: Oregon
Oregon GDP growth in 2016 was the second fastest among all 50 states, 3.3% vs 1.5% average nationally. Annual growth over the past 20 years averaged 3.3%, second only to North Dakota at 4.7%.1
Oregon ranked 2nd in the nation for annual home-price appreciation (10.45%) between Q3-15 and Q3-16, notably stronger than the national average of 6.04%.2
The Portland metro area was the 8th fastest growing metro area in the US in 2015.
Deschutes County, home to Bend, tied for the fastest metro area growth in the nation in 2017.
In Lane County, where Eugene is located and Cetan Funds is based, home values rose by 8 percent in 2016.3 
In 2017, Lane County's jobless rate was at a 27-year low and average home sale prices continued to set records.4
Lane County's unemployment rate dropped to a record-low of 4.4 percent in January 2017.5
Eugene is forecast to grow at an average annual rate of 1.4% to 154,000 employees by 2031, an increase of 37,000 (32%). The City of Eugene estimates that 8,682 new single-family homes and 6,301 new multi-family units will be needed to accommodate population growth in Eugene over this time.

6

Nike Co-Founder Phil Knight donated $500 million to University of Oregon's Science Center in Eugene to fund new research facilities and attract scientific talent. This is one of the largest gifts in the USA to a university and will be spent over several years, driving demand for commercial and residential construction.7
Investor FAQ
What is the Cetan Income Fund investment objective?
The fund aims to achieve high-yield growth for moderately aggressive income investors who seek preservation of capital in the face of inflation.
Who manages Cetan Income Fund?
Cetan Management, LLC is the Manager of Cetan Income Fund (the "Fund"). It is an affiliate owned by the Principals of the Fund, Mary Merriman, Steven Yett and David Yett. Meet our team
Who is the Cetan Income Fund Administrator?
Cetan Management has selected Redwood Real Estate Administrator to be the independent third-party Fund administrator. They are a trusted administrator to over 100 investment funds and provide fund administrative services such as investor reporting and accounting.
Can anyone invest in the Cetan Income Fund?
The Fund is open to accredited investors with net worth in excess of $1,000,000 or past and anticipated income in excess of $200,000.
How does Cetan Management verify that investors are accredited?
We have partnered with a third-party, Verify Investor. The verification is done online and securely.
Can I invest with IRA funds?
Yes. Instructions for IRA investments are included in the Subscription Booklet.
How do I track my account balances with Cetan Income Fund?
Cetan Income Fund is a modern financial services company. We provide investors a secure online investor portal to check account statements, evaluate performance, and download documents and tax statements across all desktop, tablet and smartphone devices.
How does Cetan Management manage risk?
All loans are secured by real estate assets, with conservative loan-to-value ratios and typically first-lien position.
What is Cetan Income Fund's earnings distribution schedule?
Investors receive quarterly distributions from the onset of their subscription. Distributions are calculated and paid quarterly which can be sent to the investor or reinvested in the investor's fund units.
Why don't small real estate developers and residential investors go to banks for loans instead?
A consequence of the Great Recession of 2008-2009 was tightening of the access to credit, particularly for small development projects. The typical borrower is creditworthy; however, the loan type they are seeking is not available to them at traditional lenders. Cetan Funds is intended to address this credit and service void in the marketplace.
What distinguishes Cetan Funds from other non-traditional lenders?
The Cetan Funds Advantage sets us apart. It provides borrowers a superior lending experience.  As a result, Cetan Income Funds investors are well-positioned to realize a superior investing experience as well.